Bitmap Viewer
Since 1.3.3 version, you can see the Custom Image Viewer; with this editor, you can see some Image Information like width, height, tiles or colour palette.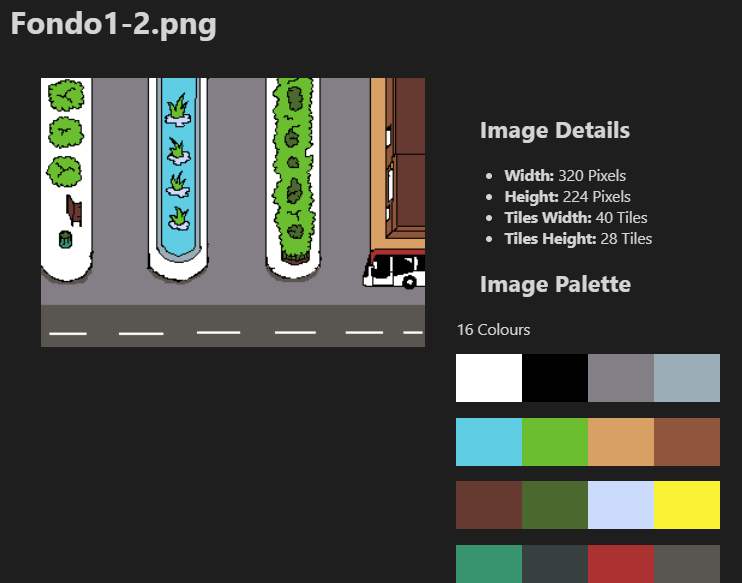 In this editor you can see:
Image file name.
Image Preview.
Image width in pixels.
Image height in pixels.
Image width in tiles (8x8).
Image height in tiles (8x8).
Image Palette
The bitmap Viewer is compatible with the next image formats:
To open a Image with this editor, rigth click in the tab titble and select the option of Reopen Editor With..., and select SGDK Image Preview.